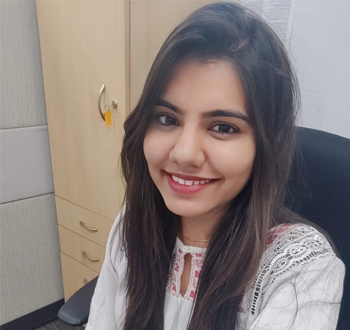 Every year on March 8th, we celebrate Women's Day, and this year's theme was "EmbraceEquity". Every year, Odysseus makes us feel special by celebrating with all of the power-pack women in the office, and this year was no exception. We were given gifts, followed by a modest celebration, which made everyone recognize their worth and inspired them to accomplish their full potential. It expresses a manner of expressing gratitude to all the women in one's life. I am glad that Odysseus always encourages women and makes every effort to support and help them achieve their dreams in any way possible.
Shreya Soni, Software Development Team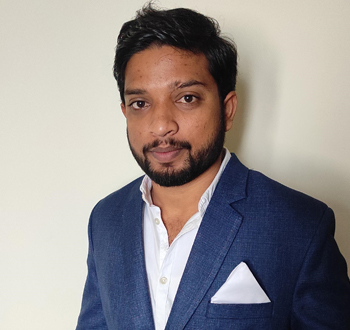 Hackathon is an event conducting as a competition in Odysseus Solutions every year, which enrich the coding experience of every employee, I personally felt great by chosen as lead for a team in the Hackathon conducted on 2023. This a good opportunity any can fulfill the responsibility of handling a team and guiding as a member of the team. The long and continuous coding will shows the self potential that anyone can achieve the wonderful thing when the person is very much involved and giving his best. Its great team work with different people different department and achieve a common goal, Idea.
VinodKumar K, Software Development Team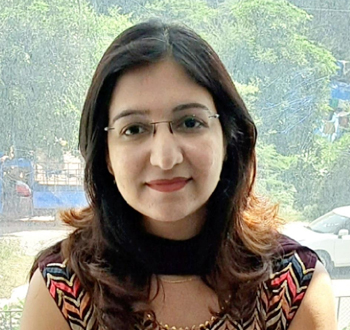 Christmas is one of the vibrant festivals that is celebrated across the world & the Christmas celebration at Odyssey Solutions can be summed up as a Blast! It is the most exciting, invigorating, and entertaining week of the year. With the help of vibrant ribbons, lace, glitter, and other embellishments, the entire team participates in decorating the tree. The most thrilling activity is Secret Santa in which we distribute surprise gifts to our coworkers over the course of a week without exposing who we are. The enjoyment is increased by the inclusion of thrilling & extremely enjoyable events like Tie-Dye Day Theme Outfits and Treasure Hunt. One day was dedicated to showcase different Indian cultural traditions through its attires and cuisines. The whole Christmas week was jam-packed with pleasant surprised and cultural celebrations. It was the best Christmas I've ever experienced !
Dimple Khosla, Design Team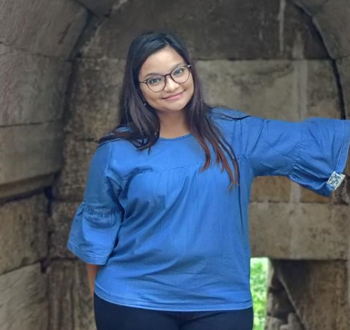 There is nothing more culturally exuberating than the celebration of an auspicious festival like Diwali. We at Odysseus Solutions celebrate it with colorful rangolis, traditional days with Puja, and Parties. HR and SoCo team organized DJ with a dinner party with a lot of entertainment; these kinds of events were there to know colleagues hidden talents like anchoring, dancing, and singing. We created a small Odysseus band to have a little jamming session; It was a great evening. This year the company gave us a Diwali gift so useful and very thoughtful for all the employees.
Maurvi Pandya, Business Analyst Team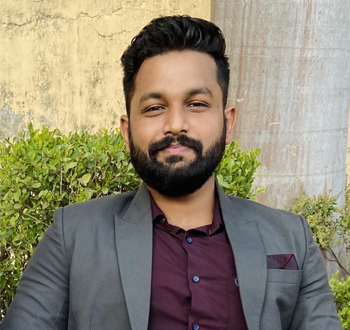 The feeling of knowing that my blood could potentially save someone's life was indescribable. It was a humbling experience, and I am grateful to have had the opportunity to make a difference in someone's life. I would like to thank Odysseus Solutions for organizing this drive and for giving me the opportunity to be a part of something bigger than myself.
Satyam Nayak, QA Team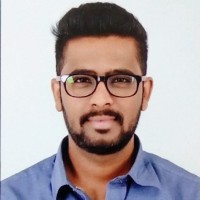 We at Odysseus Solutions, celebrate Independence Day every year with the spirit of freedom, unity, and diversity. We organize cultural events and activities around tri-color theme. This year, our HR and SoCo team organized a fun filled happy hour, where employees from different teams came together and created beautiful artifacts, we all were also dressed up in Indian Flag theme. It was beautiful to see the creation of each team and happy to share that our Blue team won the competition.
Mitesh Sutariya, IT Team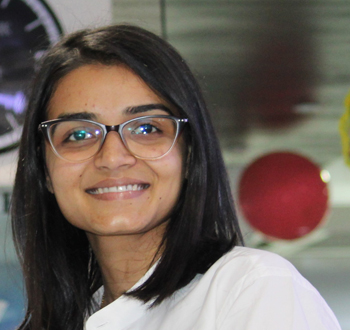 Congratulations Odysseus solutions on 17th anniversary and wishing many more successful years ahead…! It was indeed a fab day to celebrate with all and more importantly being able to be part of our company's motto of Giving Back to the community. I feel so lucky that I have started my career with Odysseus Solutions and now it's been 5 years here. I am always thankful for the opportunities it has given me to grow and explore all aspects. Sometimes you also might not be aware about the capabilities in you and you need the platform, which Odysseus has given me. The work culture is super friendly and free, I have always got support from my seniors, team lead and managers. The day to day challenges not only helps me improve my performance but also helps me enhance my skills and learn to start fighting obstacles on our own.

Vishruti Vala, QA Team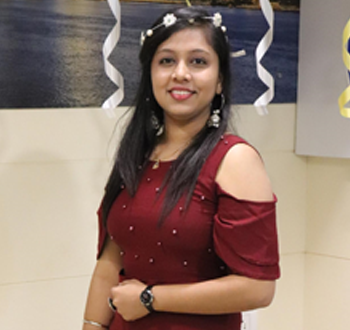 In Collaboration with the NGO – Lights of Hope, we all Odysseus Solutions employees got a wonderful opportunity to do plantation on environment day. It's payback time to nature. In this era of climate change, we need to save the plants and grow as many more as we can. We all had great time and experience, right from ploughing the land, to planting and watering the newly sowed plants. Loved the experience thoroughly and felt great to be part of such initiatives where we could contribute towards the conservation of land.

Gunjan Hemrajani, Software Development Team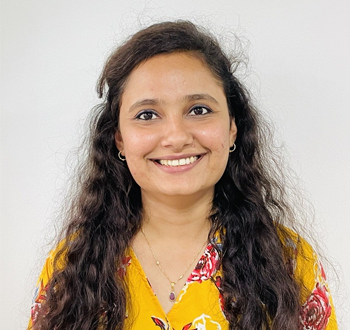 I would like to thank Odysseus Solutions for giving a big push for women on this Women's day, followed by the Great martial Arts training session. It motivates us to take a pledge to protect ourselves from all the odds, no matter where they are. We celebrated this as all about valuing oneself and realizing one's full potential. And this martial arts training helped us to develop the confidence that is the source of all strength. This program taught us to be confident in terms of self-defense, and women can learn how to defend themselves physically.

Poorva Pandya, Design Team
Picnics are very important as they add pleasantness to our lives. The picnic tends to bring out the best in us. We were able to enjoy ourselves physically as well as mentally at the picnic. I would like to share my recent picnic experience at Dev's Camp which was led by our organization. As it was surrounded by good nature, we couldn't hold ourselves to take lots of pics. We also played some outdoor games and enjoyed activities at Dev's Camp including Adventure Junction, Rainforest Rain Bath, Zipline, etc. Moreover, it gives us a chance to speak our minds and relax. Thank You, Odysseus, for the memorable and lovely trip.

Bharat Chandnani, Content Team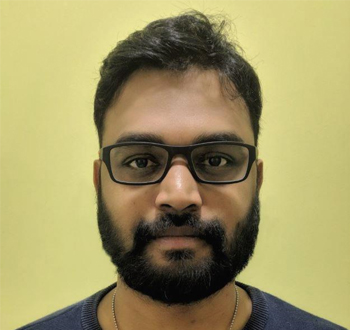 Odysseus Solution always believe in Work Hard and Play Harder and thus organized a full-filled picnic for all its employees in Vadodara, Anand & Bengaluru along with their family members in March 2022 It was a day where all its employees came together to enjoy and make memories for a lifetime. The day was filled with many adventurous and adrenaline pumped activities which includes Zip Line, Slack Line, Sky Walk, Paintball, Rain Dance, fish spa and more along with team building exercises which brought everyone much closer and created a much stronger bond. I thoroughly loved being part of picnic and knowing everyone more closely.

Giridharan A, Support Team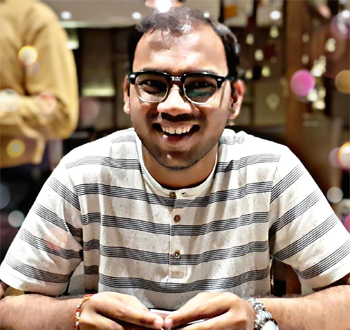 Wall of Love – the wall that creates positive vibes around you in the office, which is loaded with the love of all the employees of the company, where you can speak your heart out and express your love for the Work Place! Every one was befuddled, When the moment came, folks enthusiastically pummel the sticky notes with their lovely comments, gradually piled up the entire wall. The many hues of sticky notes and decorations looked incredible and eye-catching. Accidently remembered the Pushpa Movie theme tag line, so, I rephrased one of the dialogue as "Odysseus naam sun k greek god samjhe kya Travel booking Solutions ka baap hai mein". HAhAha! It was a great pleasure seeing people laughing, enjoying themselves, and sharing their love towards company. Thank you, Odysseus Solutions, for a Amazing Day!

Shubham Patil, Software Development Team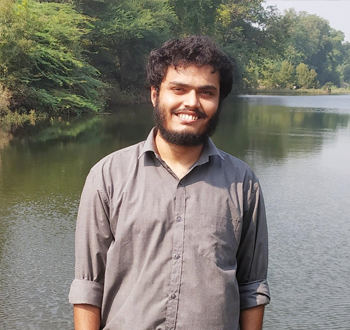 The day 26th January is a matter of great pride as it commemorates the historic sacrifices that led India to be a sovereign, independent nation. This year, on the occasion of The Republic Day, our HR team had organised a fun filled happy hour having everyone dressed in Indian Flag theme. The event began with a quick fun quiz which was followed by a Tricolor DIY Décor Items or Accessories making activity. Both employees working from office and home participated in this event and it was so much fun to showcase our art and creativity to evoke the patriotic nostalgia and make The Republic Day memorable.

Aniruddha Takle, Software Development Team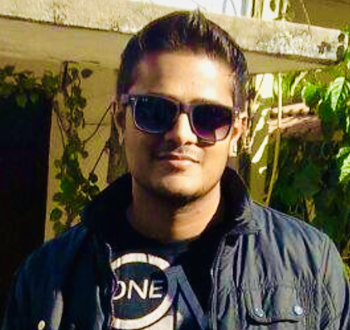 Celebrating Christmas & New year @Odysseus Solutions is Magical – Can simply be stated as FUN FUN FUNNNNN TIMEEE …. The most entertaining, rejuvenating and eventful week of the year. It embarks with a beautiful Christmas tree decoration placed in the middle of the reception area. The entire staff engages in decorating the tree by using colorful ribbons, lace, glitters, etc. Another super exciting fun activity to remember is 'The Secret Santa' in which surprise gifts are given to your colleagues for the whole week without revealing the identity. To rock the week further, games & other fun-loving activities are organized like celebrating different days with themes-based outfits. It's one Roller-coaster week that you don't want to miss. Wishing you all Merry Christmas and Prosperous New Year!

Ronak Desai, Support Team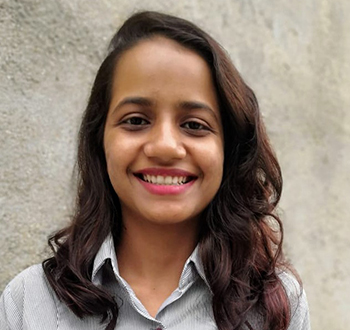 Diwali is festival of lights and togetherness. In the lead-up to diwali celebration we decorated the office with flowers and other ready-made props. Also we made different rangolis with powered colors and flower petals. Everyone gives their best to make an office look-like an elegant classic place with plenty of positive vibes. During diwali celebration we had a pooja at the office to praise god and earn their blessings. Later then diwali gift was handed out to the employees as a token of strength and prosperity for the upcoming year. And the event ended up with flavorful lunch and a lot of memorable pictures. I feel so fortunate to be a part of the exceptional event…Thank you Odysseus Team.

Hetal Vasaikar, Software Development Team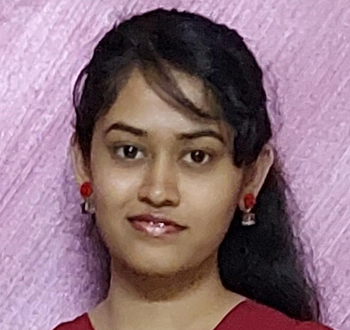 Odysseus Garba night is the most awaited night and on this auspicious occasion employees wear beautiful traditional attires of navratri. This celebration starts with garba that is a dance that honors, worships, and celebrates the feminine form of divinity, followed by party music. After that lovely food arrangements are prepared for us. In addition, everyone did auspicious aarti together. The event ended by cherishing some of the enthusiastic performers with pleasant gifts. I am fortunate to be a part of this night. Thank you Odysseus Team.

Riya Shah, Software Development Team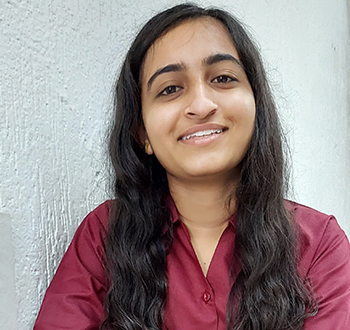 Odysseus Solutions wishes everyone a very Happy Independence Day! Independence Day celebrations continued to be in hybrid mode where employees working from home and office both joined in for a fun-filled quiz session followed by a Tri-color food preparation activity. It was overwhelming to see the enthusiasm and creativity of employees, here's a glimpse of some wonderful tri-color food preparations.

Hardika Bhamani, Design Team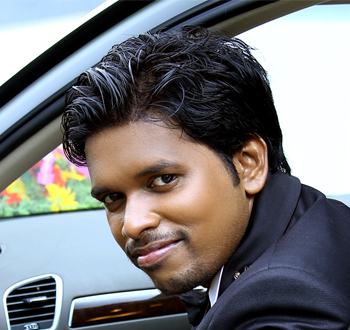 Odysseus offers one of the most collaborative cultures I've ever experienced. I love the challenge, the thrill, the work and the people here that keeps me going even after 6 successful years of work with Odysseus.It's good to check yourself occasionally and ascertain whether you're still happy at certain periods of your career. Yet I feel that I've worked with so many clients across diverse industries, and I've had such a variety of experiences that I've never felt the need to pursue a job with another company. It's the challenge, the excitement and the thrill that gets me out of bed, and that, to me, is the reason why I continue my career journey with Odysseus Solutions. On this occasion of 16 years of Odysseus, I wish my company huge altitude of success and ground breaking profits in the coming years

Jinu Sam, Software Development Team
Hackathons are the coolest thing to happen with IT industry and more specifically with Odysseus, the event that makes you think beyond the limits or processes. This was my 2nd year of participation in Hackathon and each year it brings different challenges. It is great to team up with people from different departments and achieve a common goal, IDEA. Needless to say, the fun activities along with Hackathon are also as interesting as your ideas. Participate and experience by yourself.

Chintan Shah, QA Team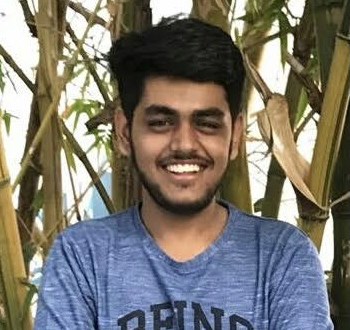 Our Company has taken several measures to make the workplace safe, including conducting temperature checks and set of questionnaires at office entrances, asking employees to wear masks, placing sanitizers around the workplace, and taking extra care to clean the premises thoroughly. Because of these safety standards I feel safe to work from office.

Harsh Patel, Software Development Team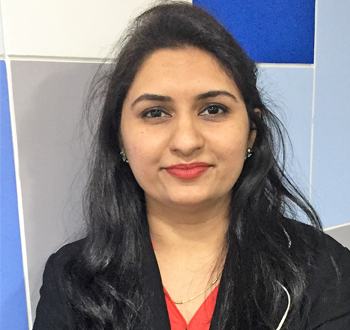 It is been a pleasure working with Odysseus for the past 8+ years, I have learnt a lot about Travel domain, working under great leadership has helped me to expand my knowledge and opportunities. I must say that I get an equal opportunity to showcase my talents, skills set and knowledge. Environment is very friendly, I enjoy the freedom-responsibility culture, that allows everyone to unleash their potential and work together towards one goal of success. Looking forward to many more years of working with this wonderful company and fellow colleagues.

Riketa Salariya, Software Development Team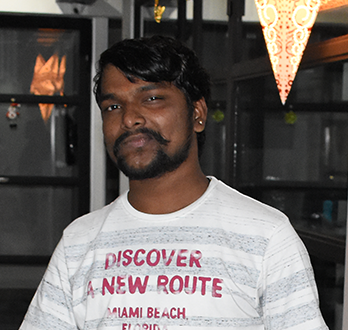 I was happy to see an email from our HR Team about conducting fun activities i.e Happy hour. As we were lost in our regular office works as well as the pandemic situation wasn't letting us think of any such, but thanks to our HR team they came up with such innovative thought by organizing fun activities while we were exhausted in our work from home setup. One more best thing that helped us to keep an eye on our health was the bi-weekly virtual workout sessions. Every session we used to have such an amazing exercise that I didn't want to miss any of these sessions. My sincere thanks to all our trainers for taking care of our fitness by training us with simple and effective exercises which we cannot forget and will try our best to continue the same and challenge ourselves to stretch our limits.

Balu B, QA Team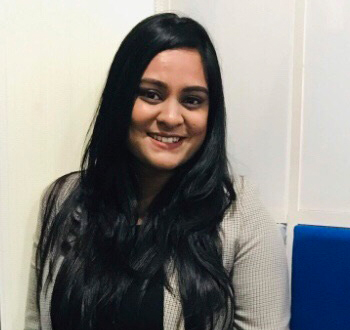 #EachForEqual – "There is no limit to what we, as Women can accomplish". Women's Day was celebrated with all the power-packed Women in Odysseus, it was an amazing feeling of Oneness. We loved an inspiring session on "Lady – You are the Boss" which everyone felt was a marvelous part of such a strong group of women around. We had an amazing experience which was empowering full of love, strength, and a positive vibe.

Pooja Shah, Content Team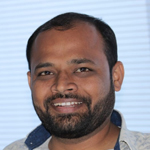 I would like to thank "Odysseus" for making last weekend of January 2020 so much different, fun, exciting, full of creativity and innovation. Hackathon is always fantastic to push you and your team to the limits and prove to yourself what you are truly capable of. It was an amazing experience for us as a team. The task we chose, really inspired our team to try out new approaches and solutions which our company will surely benefit from in the future. Within the 24 hours of the Hackathon, we really had very great insights, we not only learnt new technology but also learnt management of time, resources, leadership and communication skills.

Darshan Solanki, Software Development Team