New products and a desire to stay ahead of the curve is propelling the rapid expansion of travel and cruise technology company Odysseus Solutions, which today announced that it's employing another 20 software developers, software and support engineers.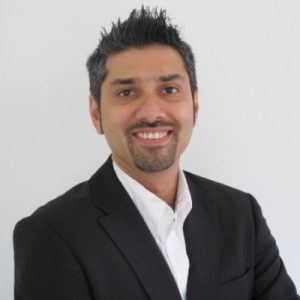 Founder Monish Luthra said extra staff is needed to ensure that Odysseus – developer of the travel industry's leading booking engine – stays ahead of the development curve. He confirmed the extra staff will take Odysseus's staff count to more than 100 for the first time.
"We've enjoyed incredible growth this year and will have virtually doubled staff numbers in just seven months by the time this recruitment drive is completed. It's crucial to keep innovating and we have numerous projects in development," said Luthra (pictured).
He added: "Demand for our products has accelerated dramatically over the past three years."
Product innovation has been a key factor in the rise of Odysseus, Luthra said.
"We try to do things differently at Odysseus. For example, we've just taken our new Dynamic Packaging technology to a new level with a mobile-first approach and the addition of cruise inventory."
"For the first time, our travel agents and consumers can package cruise, air & hotels in a single transaction on any device with activities and transfers coming before the end of the year. This has been met with a very positive response."
Luthra praised his tech team, led by Chief Architect, Rignesh Dave. "They are doing an incredible job developing smart, elegant and intuitive technology that our customers love to use because it takes them less time to make more money."
The new Indian office is located in Ahmedabad, Gujarat, about 100km north of Odysseus's Indian software development headquarters in the city of Vadodora. It will initially house 10 staff but it has ample capacity for further planned expansion.
Odysseus has its headquarters in Miami and a sales and marketing office in Sydney, Australia.
"We offer agents live booking access to 25 of the world's leading cruise lines through deep-linked APIs, plus all major airlines and hotels," said Luthra.
He said the Odysseus booking engine currently generates 55,000+ cruise and 300,000+ flight bookings each year while its annual sales growth is at 30%.